I first met Weimin He at the Ashmolean. As Christiansen fellow he curated Qu Leilei's Everyone's Life is an Epic the show that blew my mind and led me to write Brushstrokes in Time to celebrate the 'lost 'history of the Stars artists. Weimin's own history? Born in Manchuria he came to Oxford via a 'troubled' Belfast where he studied for his PhD! He told me that he arrived in Oxford speaking English with a rich mixture of accents – Chinese and Northern Irish! He became the artist in residence at the rebuild of the Ashmolean and then of the Radcliffe Observatory Quarter. As part of the Art/Poet project I was honoured to have a hoarding near Walton Street for 4 years .My poem was inspired by Weimin . His work graces the covers of Oxford Castaways and Poems in an Exhibition .
Work by the artist is in museums all over the world and now the British Museum has joined them.
I love his sketches! This latest was of a koro player at my castaway Dai Richards' fundraiser for Asylum Welcome. I can't wait to see the book of Weimin's 6 years work for the University of Oxford . It will be published in spring 2019.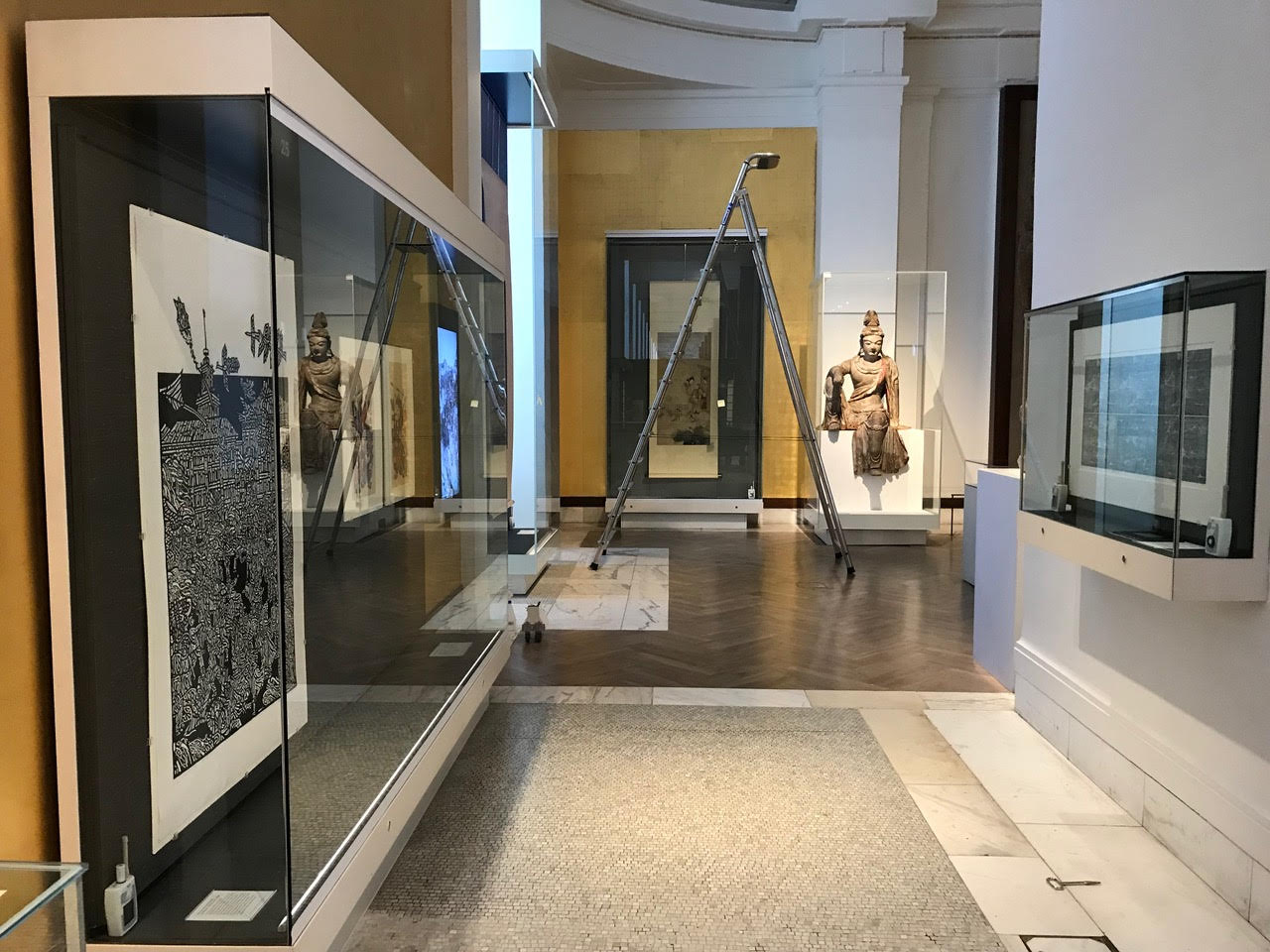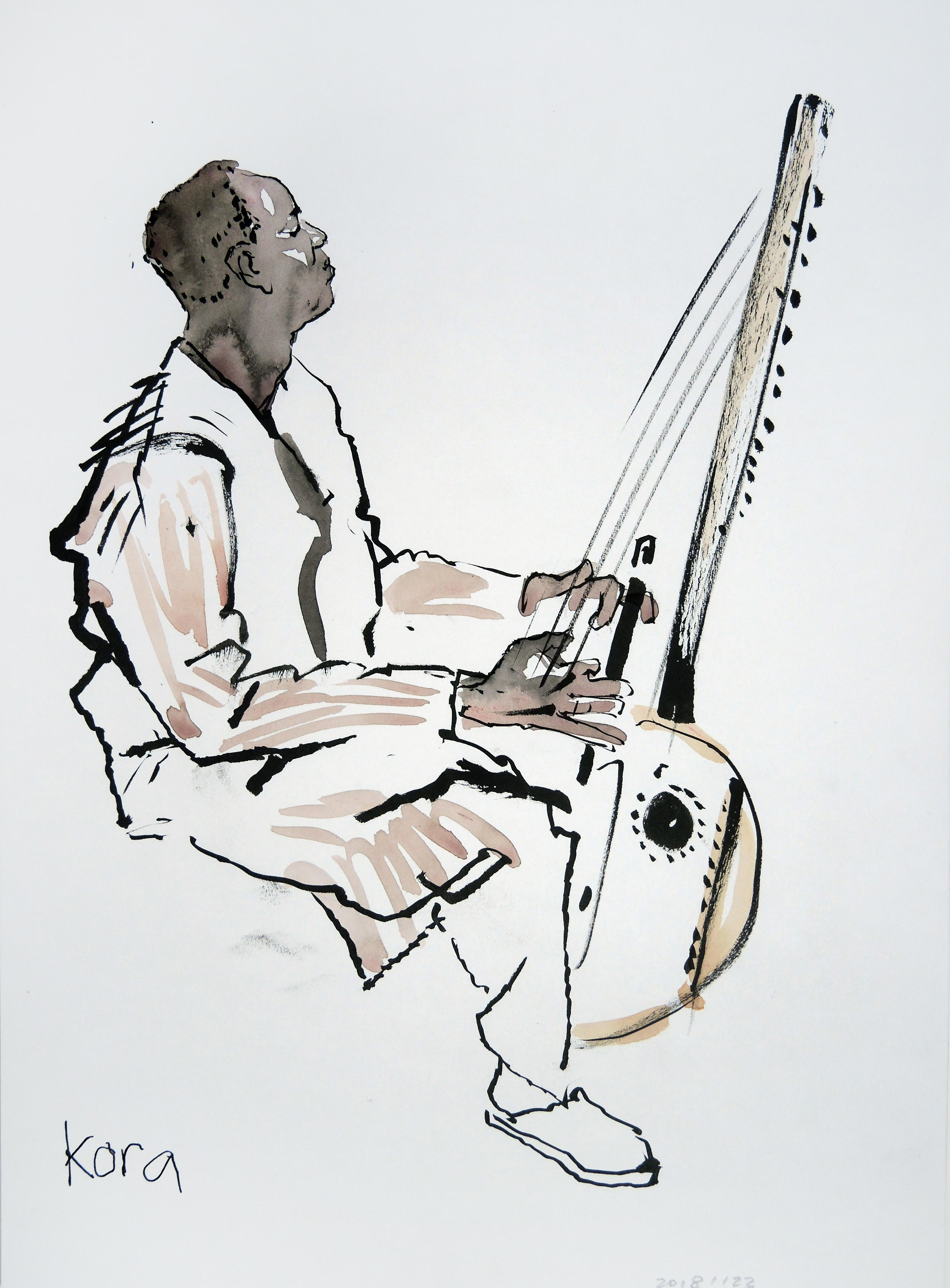 Here is more of his story..Weimin Castaway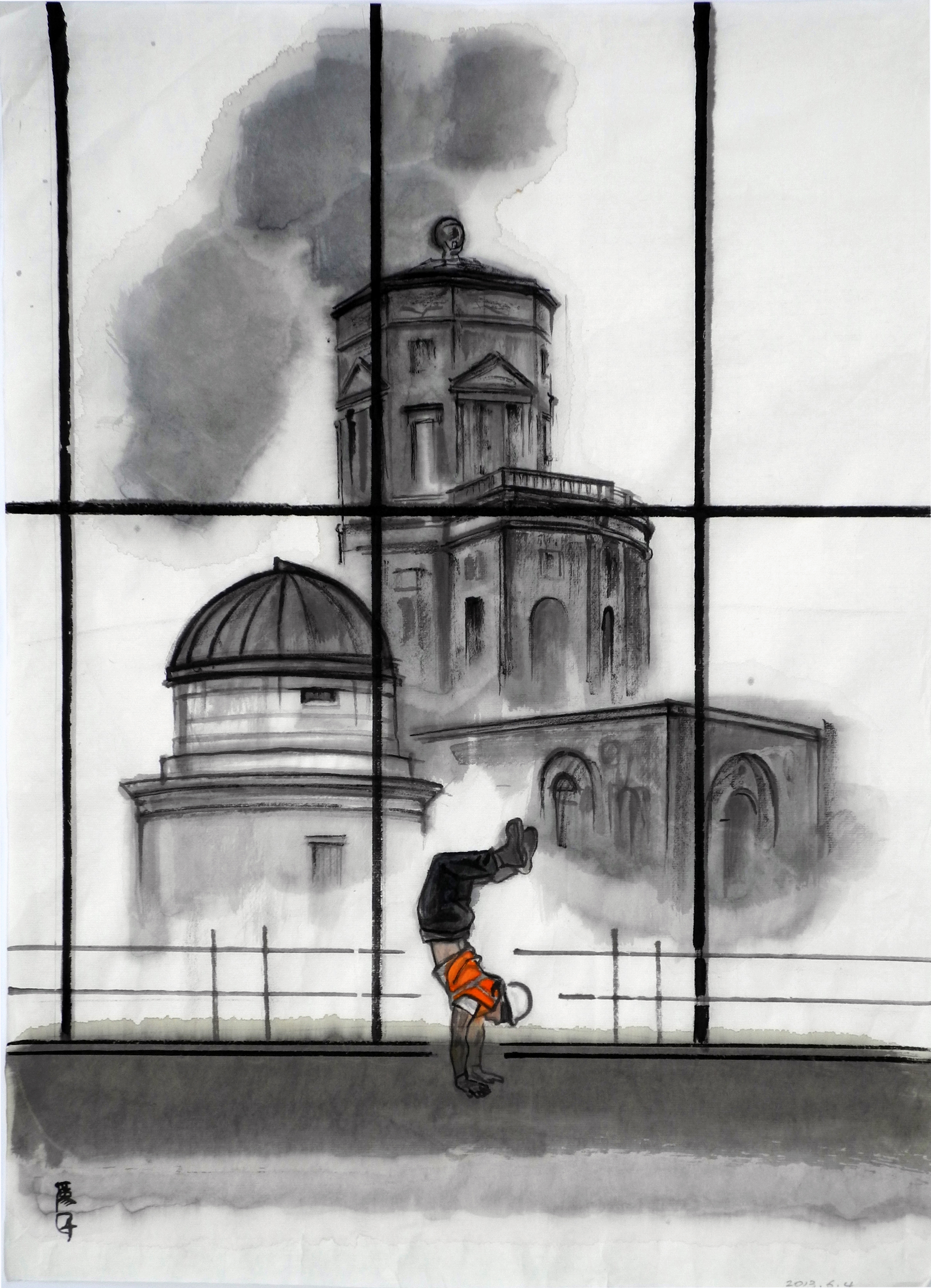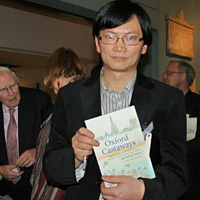 In the background to this picture from the launch of Oxford Castaways is the unforgettably kind Roger Bannister talking to historian Helen Rappaport.