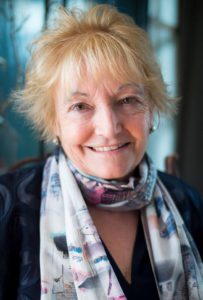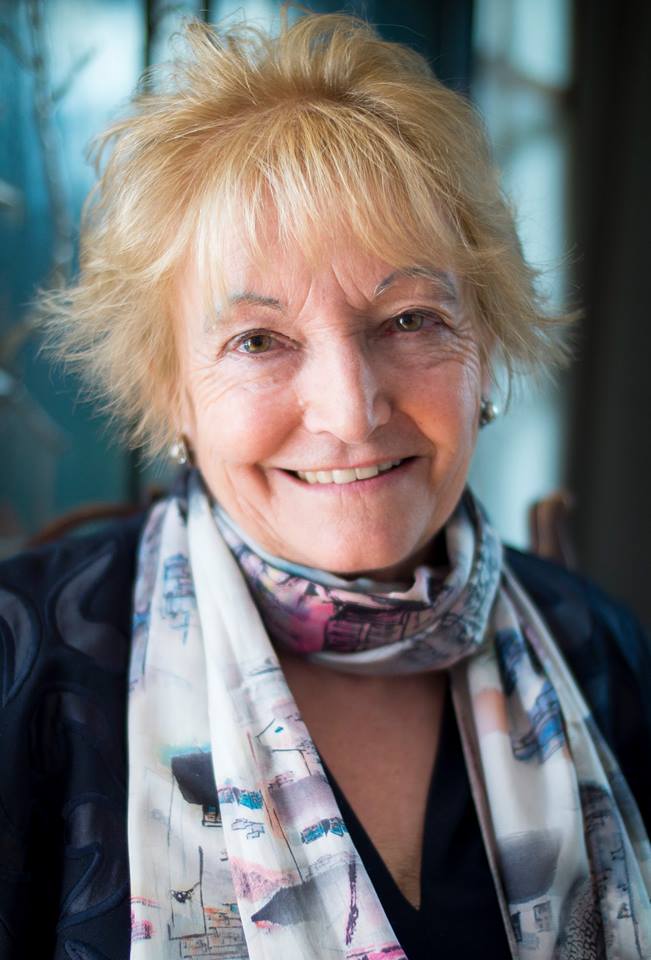 Freelance writer, author and speaker, Sylvia Vetta was born in Luton. After 'A 'levels, at Luton High School, she was the first in her family to receive higher education. Whilst teaching immigrant children English, as a CSV volunteer in the industrial town of Smethwick, she met her academic husband Indian born, Dr. Atam Vetta, so she knows that chance encounters can change lives.
Three children later and following a sabbatical in Illinois,(1980) where she worked on the bi-lingual programme at Urbana High School, she returned to  teaching in Oxfordshire.  In 1982, Sylvia and business partner, Gill Hedge, started the first monthly Art and Antique Fairs in Oxford, at the Clarendon Press Centre, followed by  a twice weekly  market in George Street they called 'Oxford Antiques Omnibus' and finally opened Oxford's first art and antiques centre in the former Coopers Oxford Marmalade Factory opposite the station.( see pic below) Sylvia and Gill affectionately named that 'The Jam Factory' – and the name has stuck.
Sylvia took up freelance writing and broadcasting on art and antiques in 1998, when she began writing features for the then award winning magazine of The Oxford Times, 'Oxfordshire Limited Edition'(until 2017) . She went on to write for four magazines on art, history and science related events. She sent 120 inspirational people to the mythical island of Oxtopia.  Oxtopia's inhabitants include Shami Chakrabarti, Sir Roger and Lady Moyra Bannister, Lord Patten of Barnes the last governor of Hong Kong, folk legend Peggy Seeger, Nobel Peace Prize winner (with MAG) the sculptor John Buckley, Sister Frances Domenica, the founder of the world's first children's hospice, Ray Foulk, the founder of the largest pop festival ever, the Isle of Wight Festival (1968/70), physicist Christopher Watson, who helped dismantle 220 rotting Soviet nuclear submarines,  Michael Smith former intelligence officer & author of 'Foley the Spy who saved 10,000 Jews.' Dame Jessica Rawson ( One of three women chosen as heads of Oxford colleges in 1994: a national paper reported it as 'Women Three-men Glum'), Lady Carnarvon, the mistress of the real Downton Abbey and Icolyn Smith the daughter of subsistence farmers in Jamaica who founded the Cowley Road Soup Kitchen. The 120 biographical features were turned into 3 books the final one for Sobell House.
After being awarded the Diploma in Creative Writing @ Oxford University, Sylvia turned the book she was writing about the Stars Art Movement (Beijing 1979) into a novel. Brushstrokes in Time, set mostly in China against the background of real events between 1964-1993. When the Stars artists' illegal western inspired exhibition was closed down by the police, they marched to Tiananmen Square demanding artistic freedom to be met by serried rows of white uniformed police. Sylvia interviewed in depth Qu Leilei a founder of the Stars Art Movement. She has also reviewed exhibitions by the most famous Star's artist, the Ai Weiwei at Blenheim Palace and at the Royal Academy. Brushstrokes in Time was published by Claret Press and launched in Blackwell's Oxford in 2016.
Her poem An Artist Observes inspired by artist, Weimin He, is displayed on a hoarding in the Radcliffe Observatory Quarter of Oxford beside the Blavatnik School of Government.A poem and features by Sylvia were recently published in the Madras Courier, an award winning online magazine. http://madrascourier.com/art-and-poetry/the-mists-of-dao/ and she curated Poems in an Exhibition – an anthology inspired by art for the inspirational human rights organisation Standing Voice.
Sylvia has been involved with KOA for 40 years 16 as chairman. Through it her village supported 50 development projects. For one of them run by the Nasio Trust, with food writer Helen Peacocke, Sylvia produced Green Power: the Spirulina Cookbook.(proceeds to Nasio) Sylvia worked with film producer Victor Glynn, who taught her script writing. Sylvia suggested the Shakespeare in Oxford Project and they filmed the workshop of Polly Biswas Gladwin's Joe and Zara, Oxford's own Romeo and Juliet performed by 13-17 year old young people from diverse backgrounds.  https://vimeo.com/123886243
She is a member of the Society of Authors, Writers in Oxford and the Oxford Writer's Group which produces anthologies of short stories based in and around Oxford.Her second novel Sculpting the Elephant is set in Oxford and India and reflects her life experience. It will be launched in March 2019.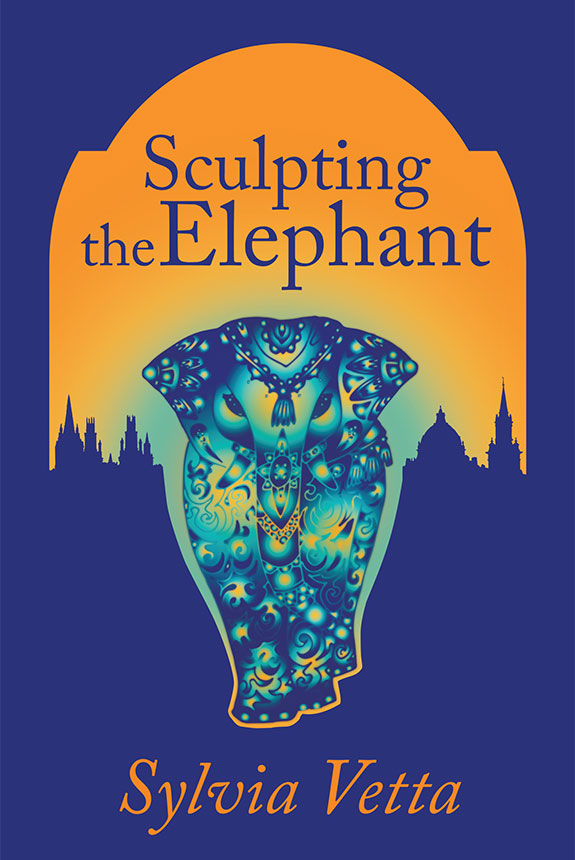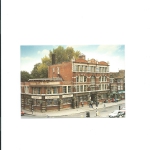 Oxford Antiques Centre (1988 -1998) nick-named The Jam Factory by Sylvia and Gill.