I hope you enjoyed the launch of the audiobook? Below you will find Amita's recipe for Alloo Tikki Chaat.
Some of the pics from Harry's journey from Jericho (Oxford)  to North Eastern India -the Land of the Buddha
Info about buying the book at the launch price of 25 % off   directly from  Essential Audiobooks  until January 1. Then it will go on Amazon Audible and other platforms  at the full price.
Click on this link straight to Essential Audiobooks.
Here is the link to the OxfordIndie Book Fair Magazine  which has a feature by Catherine O'Brien  on 'What Makes a Good Audiobook'
She knows how.. the secret is in getting the right voice. How lucky am I that she found Kamal! Below a link to Kamal. On the Essential Audiobook link above you can hear an extract from his enticing reading.
Harry King:  Ramma's  NOT so Suitable Boy!
Harry King was born in Cowley near the car factory and taught art at Cheney School until his aunt's small legacy enabled him to lease a shop in up and coming
Jericho (Oxford)
Jericho was  a working class area of Oxford and these fields were filled with terraces of houses for college servants in the C19th  .
Jericho Circa 1800
The Oxford Canal at Jericho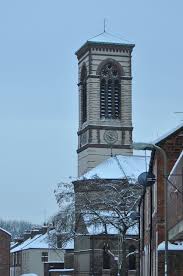 St Barnabas Church  built by the Coombes – Patrons of the Pre -Raphaelite artists and of  the Arts and Crafts Movement. Harry lives  near the church close to the Oxford Canal which was used to bring coal to Oxford . The lock in the pic was built by prisoners from  the nearby Oxford Prison.   For Harry , as a teenager , the Jericho Tavern was the place to be. It was here that Ride , Radiohead  and Supergrass  started their careers. Harry opened  his trendy art and design shop  Deco-rators  opposite.
The Jam Factory also makes an appearance in the novel. With my business partner Gill Hedge I was responsible for giving it that name.
This short feature in The Oxford Mail tells the enjoyable story (Sorry you have to scroll through adverts online)
https://www.oxfordmail.co.uk/news/18881277.romanies-didnt-haggle-princess-margaret—antiques-memories-jam-factory/?
A pictorial representation of Harry's journey in search of Ramma who is in search of Ashoka who was in search of the Buddha. Why is life not simple?Harry's Indian trip started conventionally in MUMBAI but he  heads not for the Golden Triangle but for North East India which gave birth to the Buddha and Ashoka and the most intriguing and inspiring time in Indian history. Ramma is excavating the past but Harry wants her in the present .
Harry's first meal in India was a take away on the beach –  Alloo Tikki Chaat  
The recipe  for Harry's South Indian favourite
Alloo Tikki  (Serves 4:)
This is my daughter in l aw Amita's version .This is Indian cookery –It's jazz nor Classical Music so you can improvise !
Ingredients:
8 large potatoes, one small onion, two fresh green chillis (or half teaspoon red chilli powder) one teaspoon garam masala, half teaspoon salt, handful freshly chopped coriander (or half teaspoon coriander powder) one teaspoon mango powder (amchoor).
Method:
Chop and boil the potatoes in salted water.
Once boiled until soft, drain and put in a mixing bowl, adding all the ingredients.
Once cooled down, form patty shapes from the spicy mashed potato, then coat in all purpose flour.
Heat some oil in a frying pain and shallow fry the potato patties until golden brown.
For best results, make the patties from mash made the day before.
For the Chaana  (Chick Pea Curry)
This keeps really well and tastes better on the second day!
If you haven't got every ingredient adapt…
Two tins boiled chick peas
Half tin tomatoes
One large onion, one tablespoon ginger garlic paste, or one inch ginger &two cloves garlic. All chopped.
Two tablespoons oil for frying
One teaspoon cumin seeds, One teaspoon garam masala , Half teaspoon turmeric powder , Half teaspoon chilli powder Half teaspoon salt , One teaspoon mango powder (amchoor)
Fresh coriander added at the end
Method
Fry the cumin seeds in the oil, until golden brown.
Add the chopped onion, ginger garlic and fry until soft and brown.
Add the tomatoes, along with all the spices, frying until you see that the oil has separated from the spicy tomato and onion mixture.
Add the chick peas, stir until all the chick peas are coated in the tomato mixture.
Add maybe half a cup of water, stir, and bring to the boil.  Once brought to the boil, stir, cover and simmer for around 45 mins or until the chick pea mixture has softened.
In Bohdgaya Harry   hoped  to find enlightenment like the Buddha …
But he found  inspiration when least expecting it in Nalanda – the world's first international university founded by Ashoka.
Kamal recording Sculpting the Elephant : His first audio-book!  Brilliant .. it won't be his last!
Kamal Khan talking about his latest film:  https://www.youtube.com/watch?v=p3JLQ2orUIY
The Art 
My daughter in law Elizabeth Vetta drew the Elephant and Claret Press's obliging designer /artist Petya Tsankova used it in the cover.
www.elizabethvetta.co.uk
This is Elizabeth with a  sample of  her work .
My granddaughters take after her!   Below is Antonia's delightful painting of an elephant.
If you enjoy reading or listening to Sculpting the Elephant ,I  have written a fun epilogue. Once you have finished the book email me and I'll send it to you .
If you  enjoy Sculpting the Elephant maybe you would like to  try  my other two novels?The poet Jenny Lewis says the Brushstrokes in Time audio-book is the best she has listened to.